We use affiliate links. If you buy something through the links on this page, we may earn a commission at no cost to you. Learn more.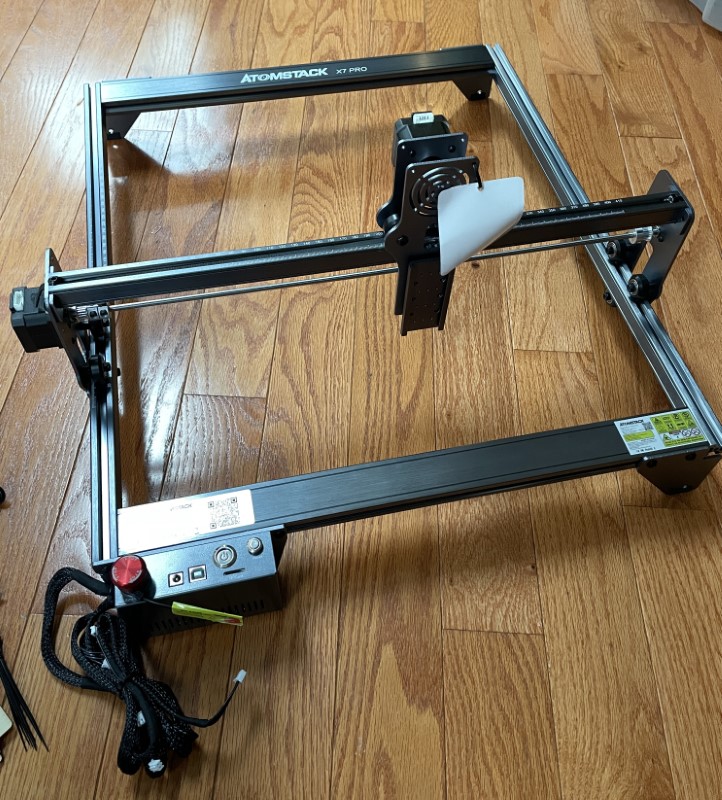 REVIEW – When I was growing up, lasers were huge, industrial, cantankerous beasts, and largely the stuff of science fiction. Never in my wildest dreams did I imagine owning a laser powerful enough to be useful. With Atomstack's X7 Pro Laser engraver sent to us by Lasercome, I can engrave and cut with ease and precision that was a fantasy a few years ago!
What is it?
Atomstack's X7 Pro is a software-controlled ten-watt diode laser engraver mounted on an X- Y gantry used to engrave or cut various materials.
Hardware specs
Model: ATOMSTACK X7 PRO
Carving size: 410*400mm
Carving material: wood, bamboo, cardboard, plastic, leather, PCB board, alumina, non-reverse Electroplating layer and paint surface layer metal, 304 mirror stainless steel, glass, ceramics, cotton cloth, slate, cardboard, non-woven fabric, wood board, acrylic, d, sponge
Power consumption: 50W
Laser output optical power: 10-11W
Laser wavelength: 455±5nm
Engraving accuracy: 0.01mm
Focusing method: fixed focus laser, free focus
Laser protective cover: Protects the eyes of the user without the need to wear additional goggles and prevents pets from accessing the beam.
Operating software: LaserGRBL, LightBurn
Support Windows XP / 7 / 8 / 10 / 11
Supported file formats: NC, BMP, JPG, PNG, DXF
Data transmission method: USB connection and Micro SD card
Power input: 100-240V AC, 50/60HZ
Output: 12V 5A
Certification: CE, FCC, RoHS, FDA, PSE
Operating temperature: 32°F to 104°F (0°C to 40°C)
What's in the box?
1* X-axis assembly
2* Section 57CM
2* Section 48CM
1* Control box
3* Support legs
1* Laser
1* 24V2A power adapter
1* Power switch line
1* USB cable
1*surface protection plate
Assembly tools and bolts
User manual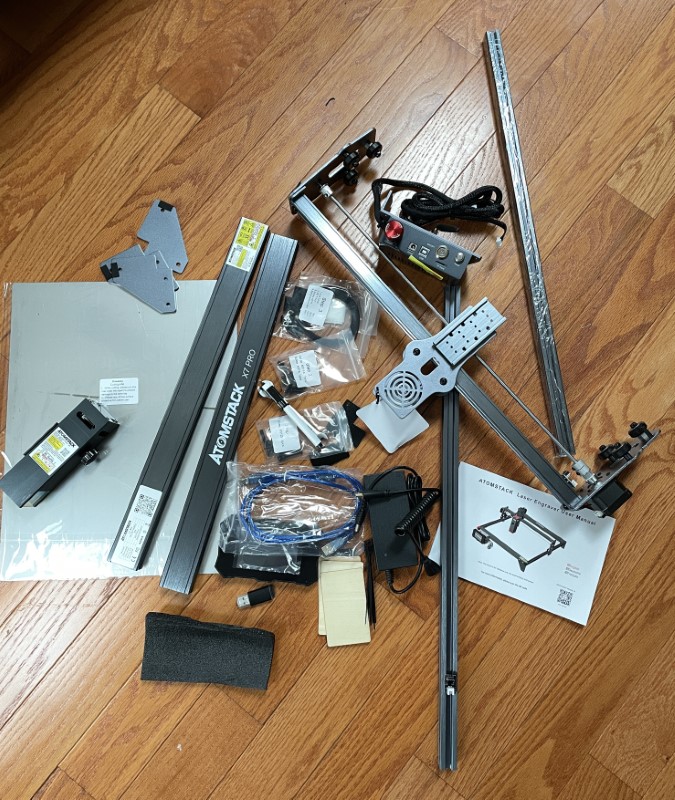 Design and features
I remember my physics teacher manning a bulky, low-wattage tube laser on a tripod to project a red dot from the balcony of our school auditorium as Tinker Bell for our presentation of Peter Pan. I've been fascinated with them since. Years later I bought my first laser pointer for about $10 at a local Walmart and carried it for pointing out objects on machines that would be difficult or dangerous to access. So cool! At the time, I knew there were powerful lasers used in industry, but there was no way I could ever afford one for my mad-scientist bidding. 30 years later, I have one in my home. Amazing stuff.
Before moving forward, lasers aren't toys and should never be pointed at a person or animal. The Atomstack X7 Pro's laser is dangerous and even reflections from shiny surfaces can cause permanent eye damage. Prolonged watching of the beam through (or under) the protective cover without protective goggles can cause eye irritation similar to the sensation of watching a welding arc. This engraver is capable of vaporizing wood and other flammable materials and can cause a fire. Please, if you choose to venture into the wonderful world of lasers, use the utmost caution, observe the safety precautions, and don't leave it operating unattended!
I previously reviewed Creality's CR-Laser Falcon here and liked it very much (I still do!). Since then, I've been hooked. I wanted to have a look at Atomstack's X7 Pro 50W engraver to expand my capabilities. I'm glad I did!
The Atomstack X7 Pro 50W Laser Engraver arrived very well packaged.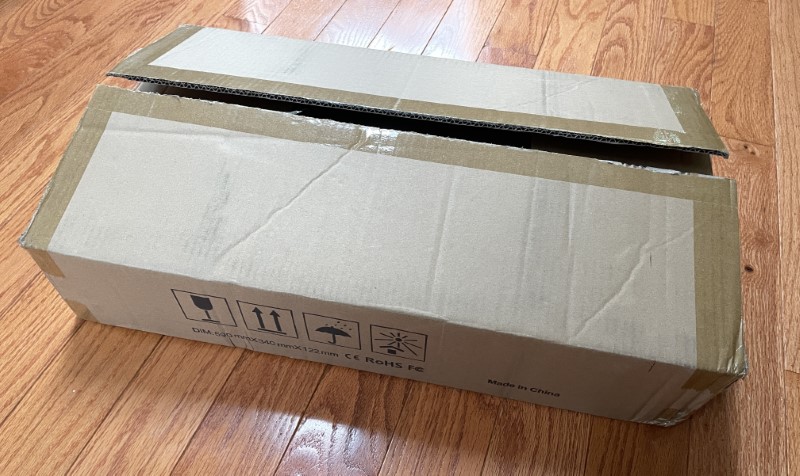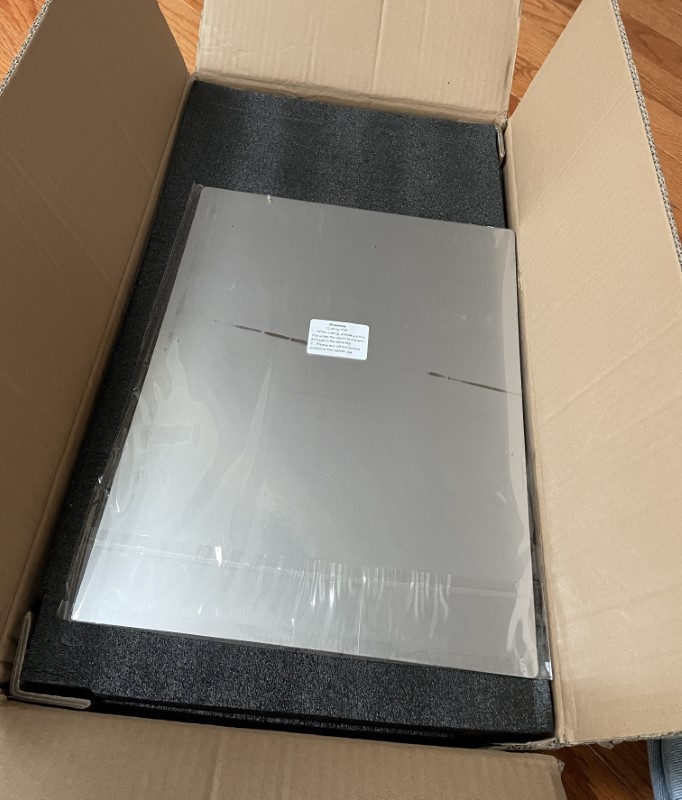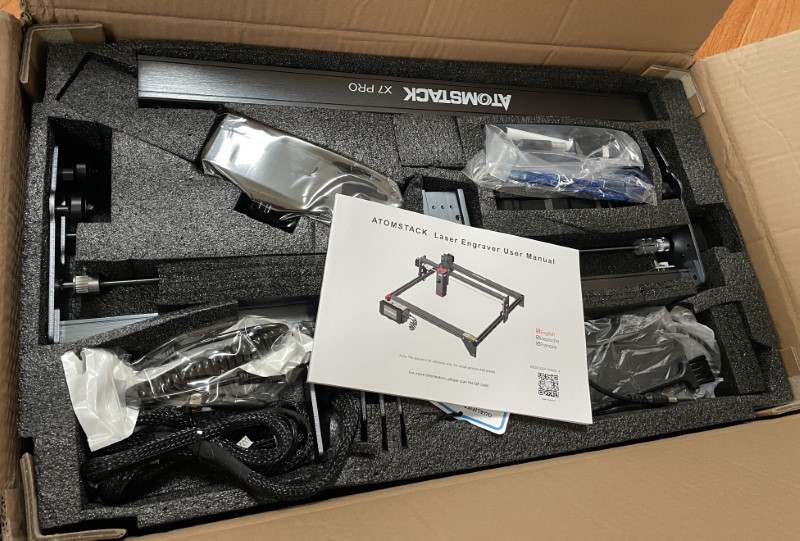 The manual helps with assembly, but I found some of the illustrations a little confusing. No big deal…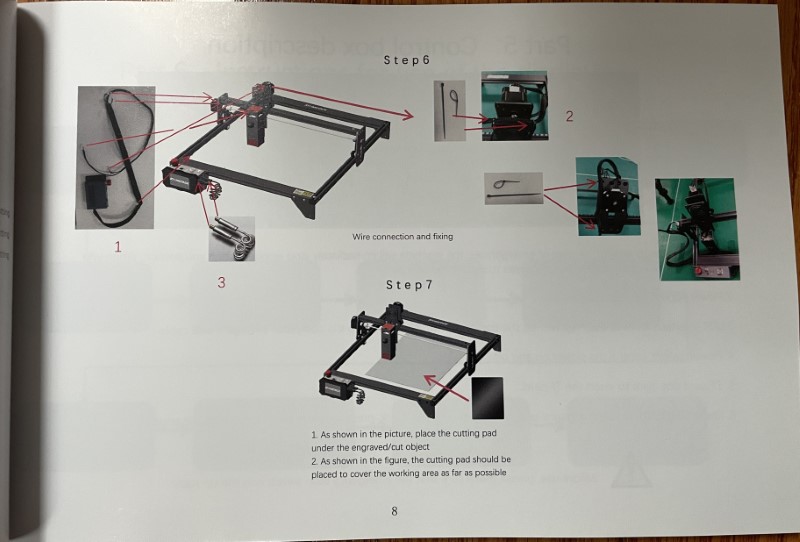 I appreciate when the tools are included so there's no need to hunt around the house to find that *%#;+! Allen wrench.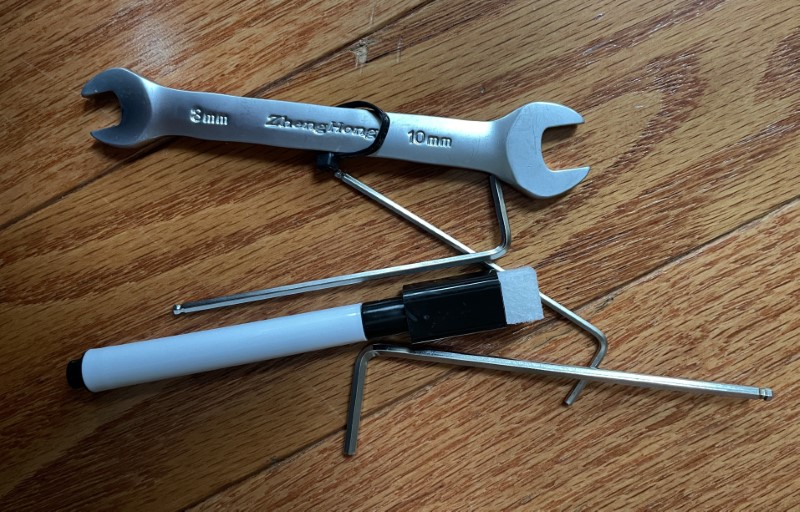 I am grateful that Atomstack numbered and labeled the bolts.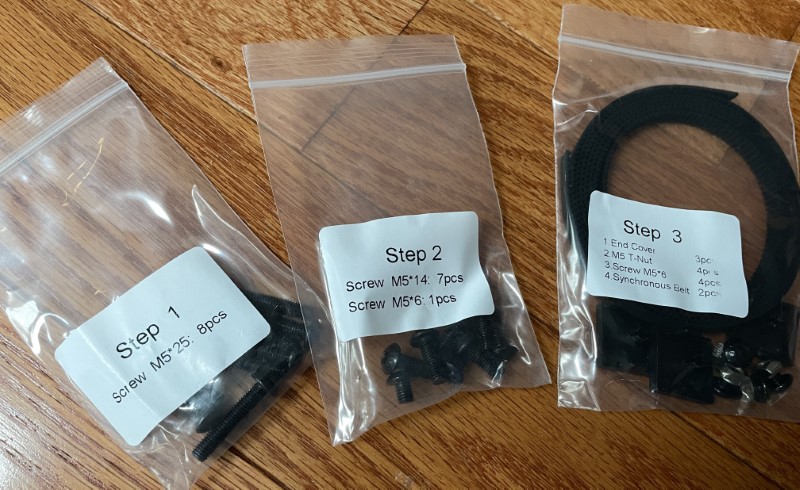 Assembly took only about 30 minutes.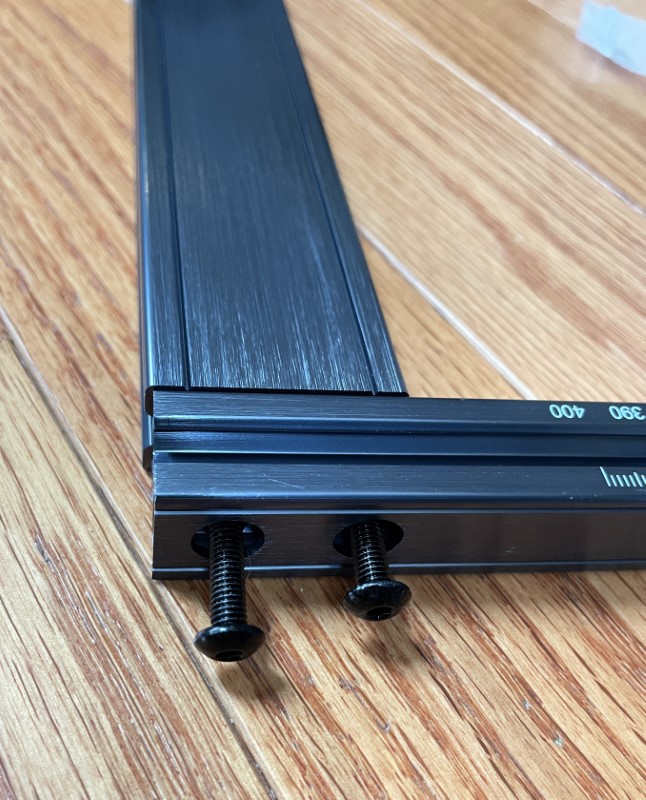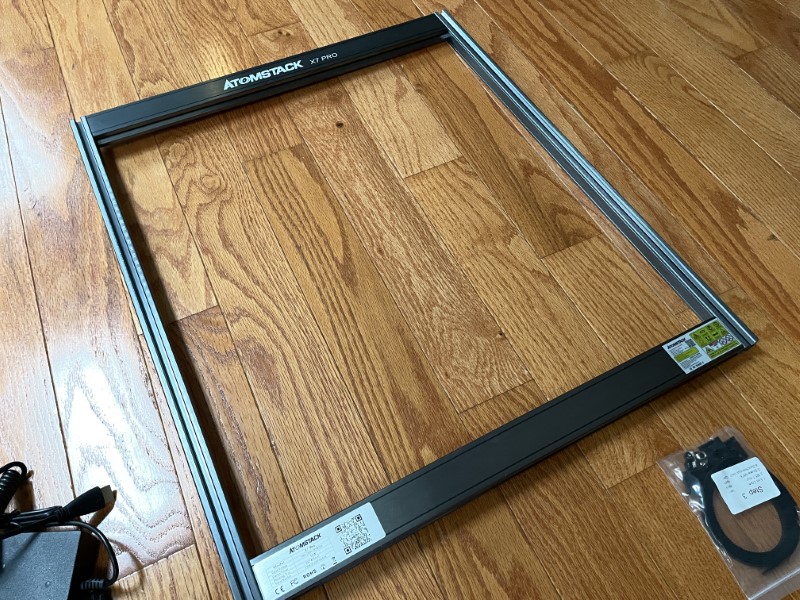 The completed Atomstack X7 Pro 50W Laser Engraver.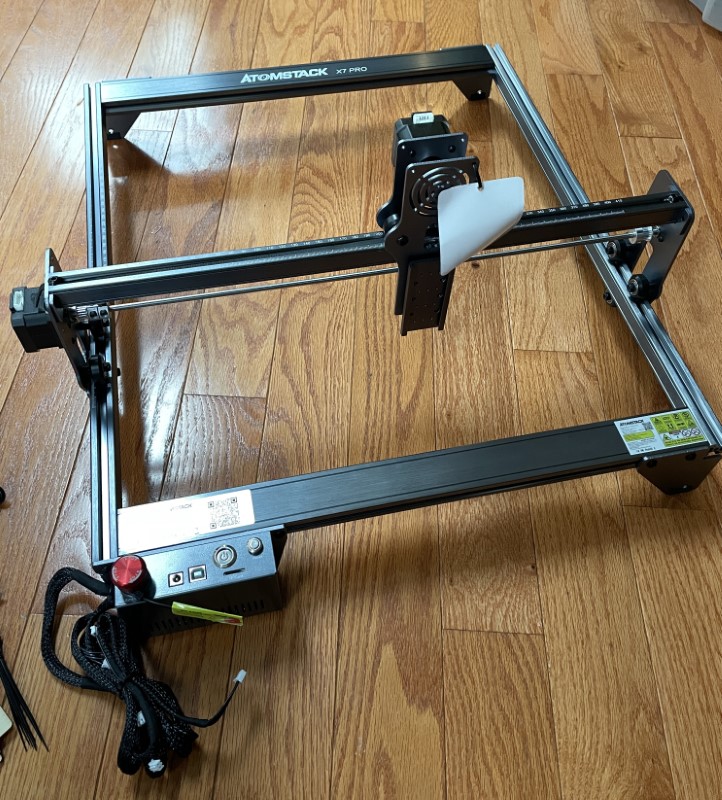 The X- and Y-axis are belt driven.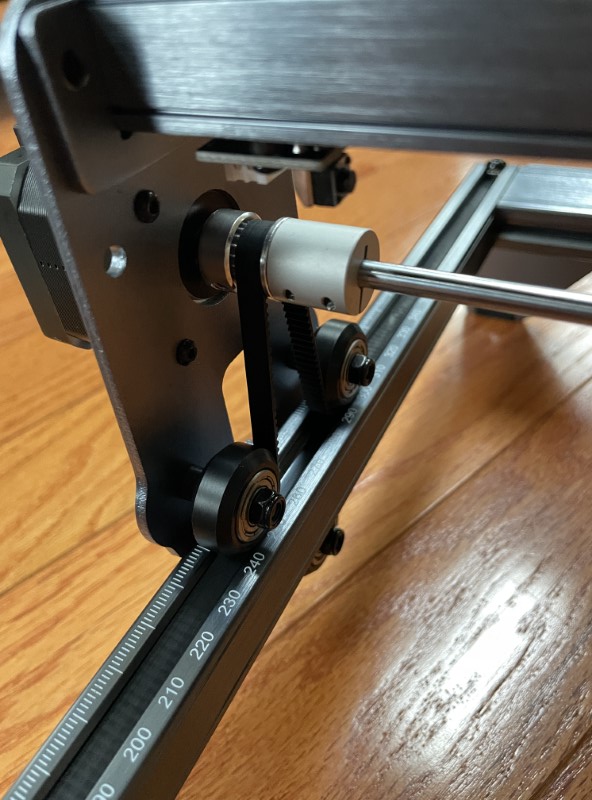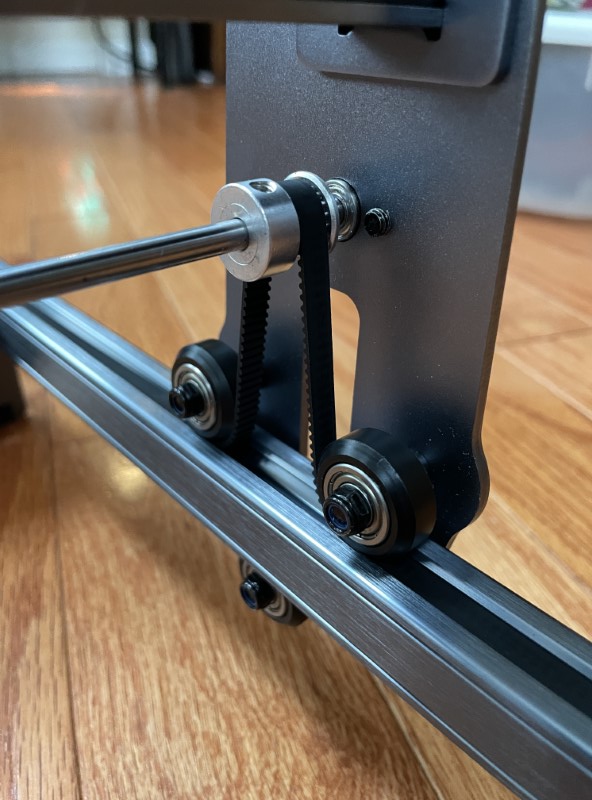 The distance from the laser module to the printing surface is set using the included plastic plate.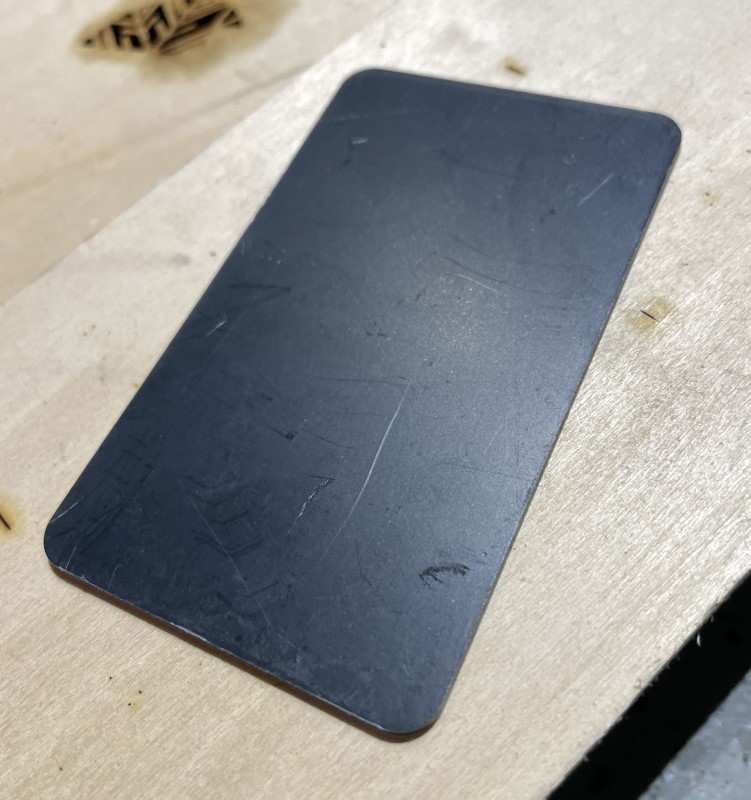 Power is provided via a lap-top style adapter with an IBM cord.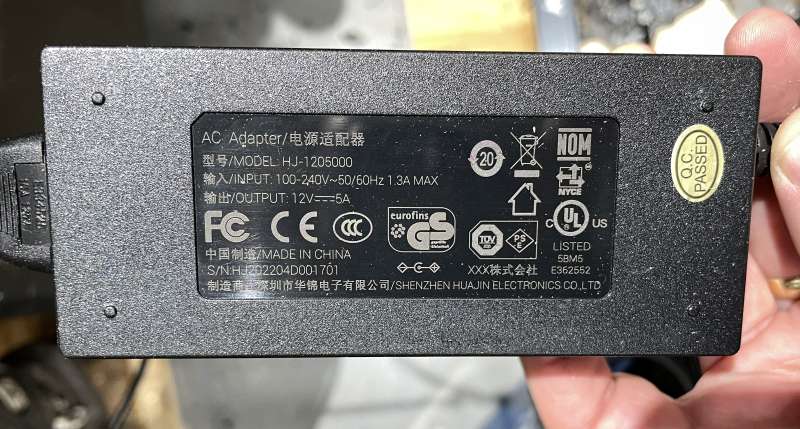 The control box is equipped with a power socket, USB-B, power and reset buttons, a TF/Micro SD card slot), and an emergency stop button.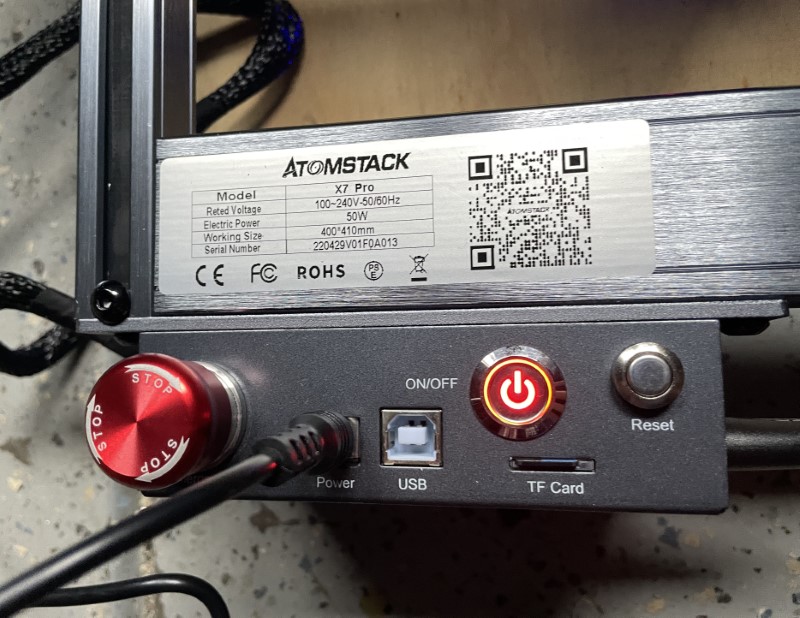 To ease operation, Atomstack includes a corded control touchscreen. This is invaluable for choosing different files, setting the origin, homing, and manually moving the gantry.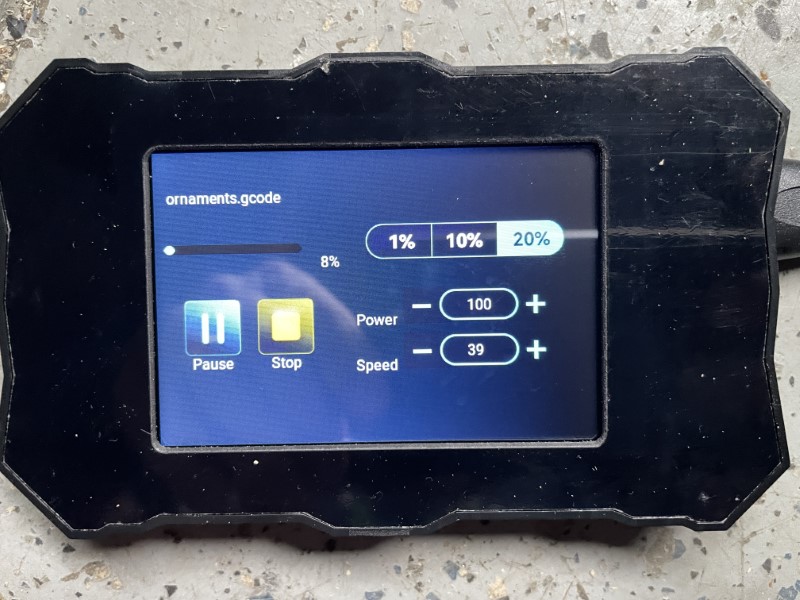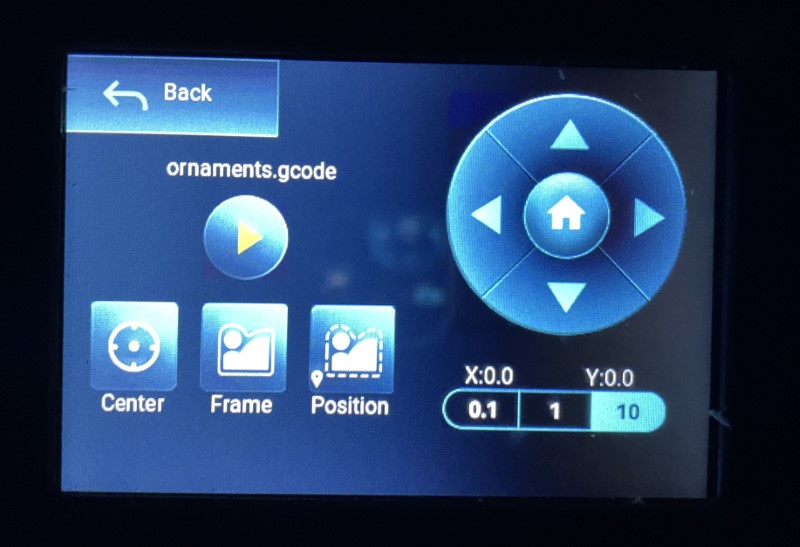 LaserGRBL and LightBurn software to design and control the Atomstack X7 Pro 50W Laser Engraver can be used. I previously purchased LightBurn, so I'll stick to what I know. It's available here with a 30-day trial. After that, it's $60 and well worth it.  During my month of testing, I had initially used the SD card for transferring files from the X7. Developing projects, saving G-code, copying the files to and from the card with a USB card adapter, ejecting the card to prevent corruption, walking them to the garage to engrave [remember the smoke 🙂 ], pulling the files up on the touchscreen, testing, and repeating the process to tweak settings became onerous. But… I learned it's much less cumbersome to operate the engraver directly from LightBurn. It's much less time-consuming to stop my wonky design, make corrections, and send them to the printer – it took only seconds compared to minutes.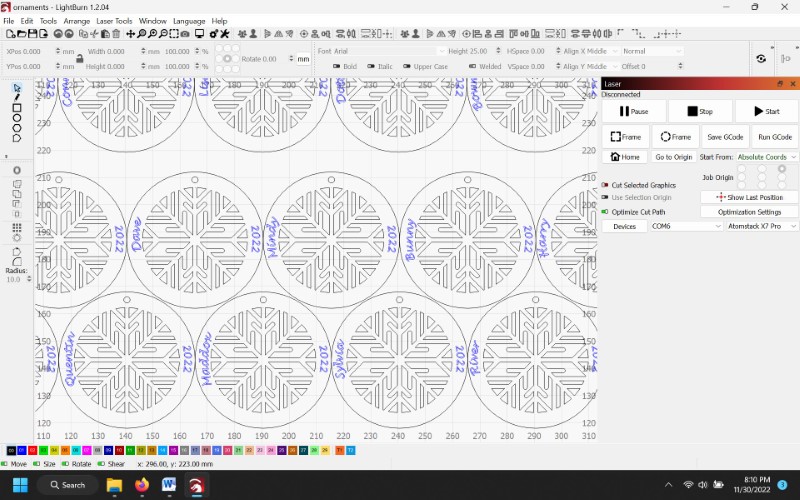 I made a few designs and loaded them to an SD card and set the laser loose.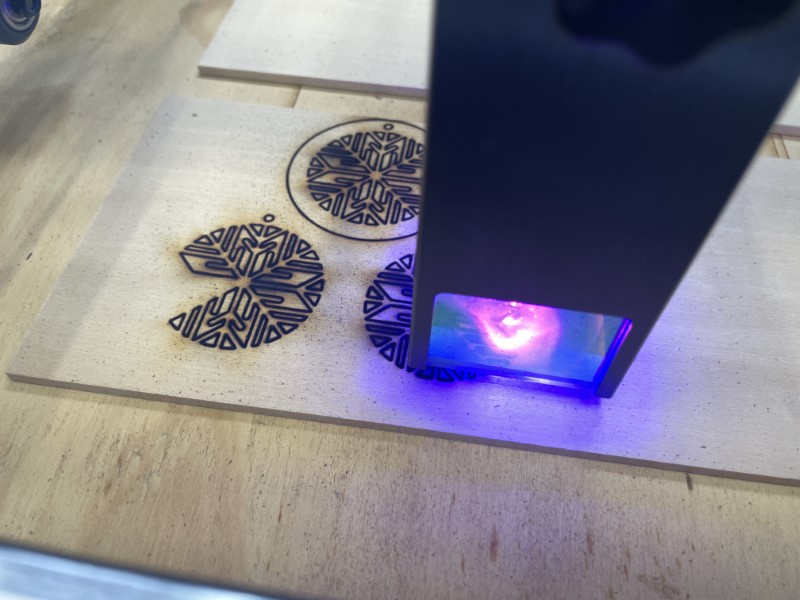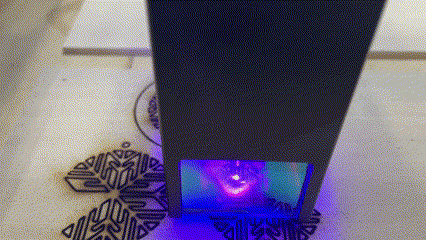 It took a bit of fiddling to establish speed and power settings. Engraving wood worked very well and was fast. The laser has ample power to make quick work but it's worth noting that there is a fair amount of smoke. Please use good judgment using the X7 indoors lest your home smell like a campfire. Yup, I did that and had to turn on the whole-house fan when it was 40°F outside to make my smoke detectors shut up 🙂 and, I also succeeded in making my wife cold.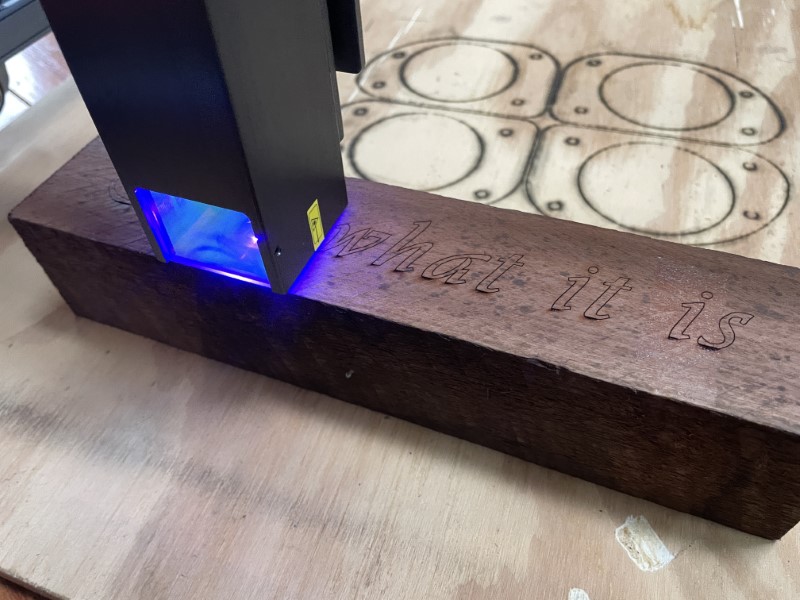 Cutting through 1/8-inch basswood required more power and more time, but I was happy with the results. Another word of caution: it's wise to put something under the objects being cut to ensure your design isn't inadvertently blasted into your workbench, table, or floor. Atomstack includes a metal plate for this purpose.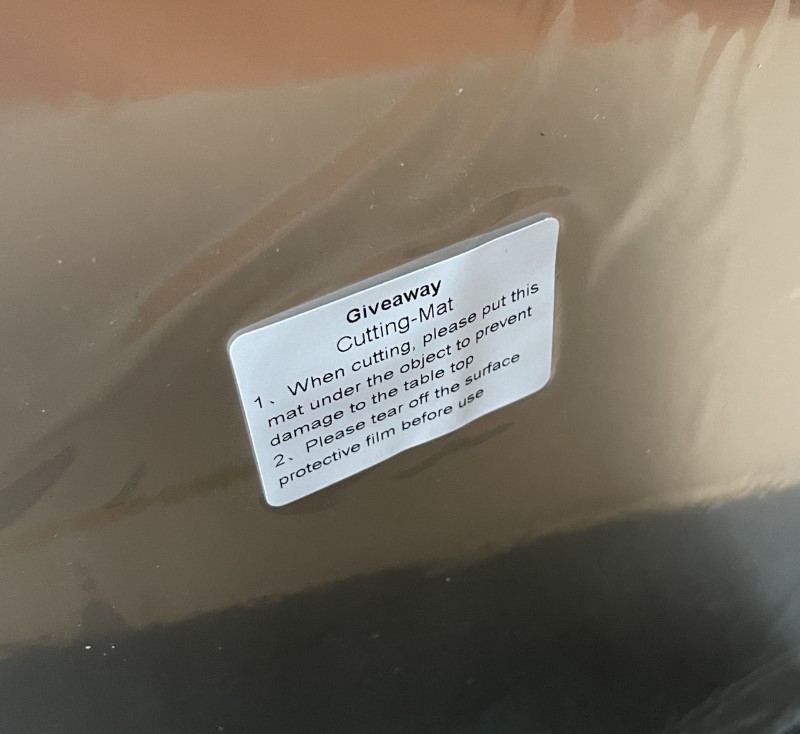 It's clear where the Atomstack X7 Pro 50W Laser Engraver has cut through the material. Interestingly, I discovered that if there's a gap between the material and plywood or working over a previously scorched area there was considerably more burning. Shhhh. Please don't tell my family I'm making these for Christmas.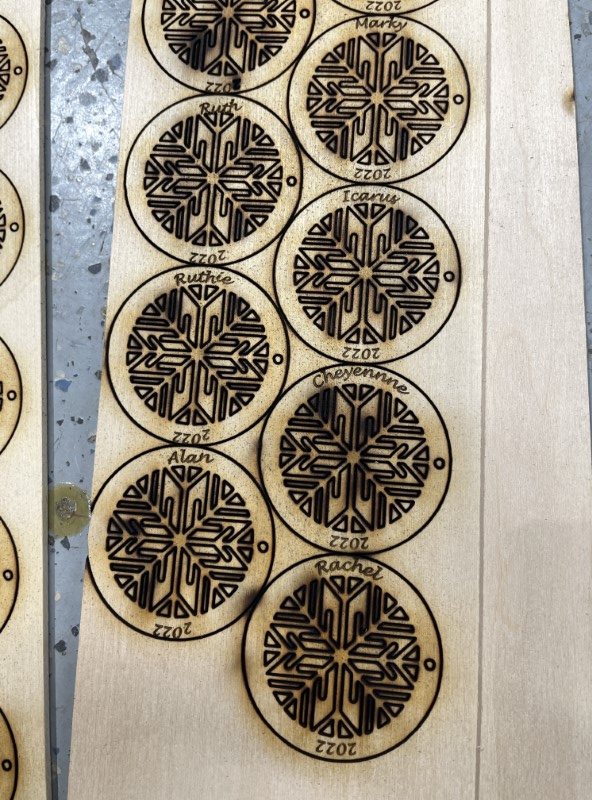 I also cut some 3mm plastic with splendid results!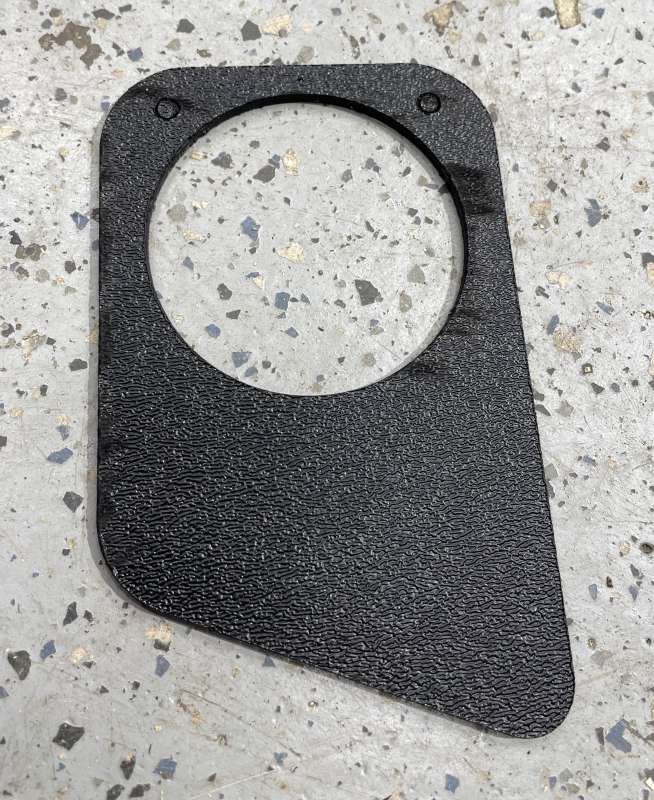 What I like
Solid performance
Works with LightBurn software.
The touchscreen for operating the X7 is a huge plus!
What I would change
I'm dreaming, but Bluetooth printing would be sweet!
Final thoughts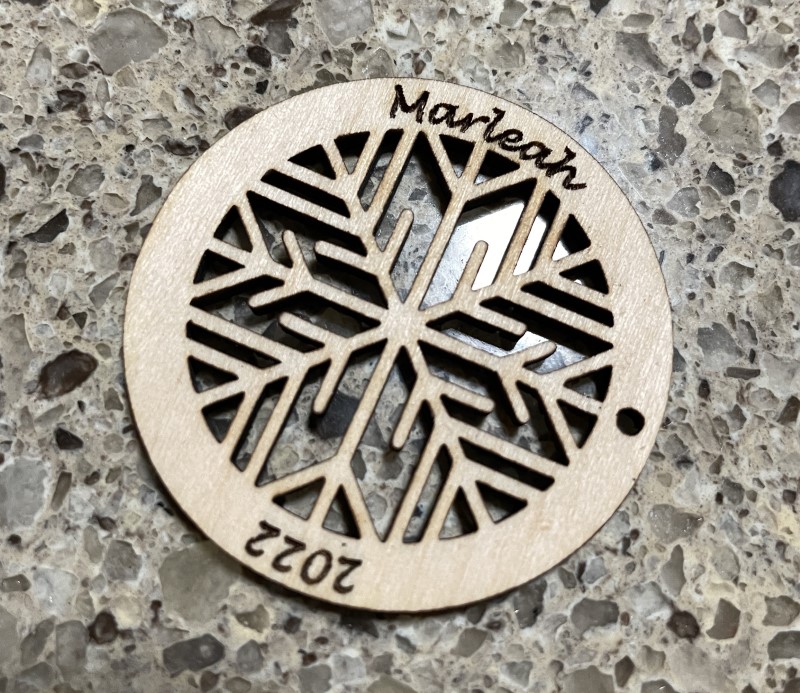 Results from the Atomstack X7 Pro 50W Laser Engraver were lovely, the touchscreen is a laser engraver delight, and it's easy to make some very cool stuff. I think it's amazing the technology of imagination and industry is now accessible for garage-engraving, craft-making, and plastic-cutting elation. Thank you, Atomstack, for your capable, full-featured engraver!
Price:  $479.99
Where to buy:  Lasercome (save $20 by using the code: Gadgeteer expires: 12/31/2022)
Source: The sample for this review was supplied by Lasercome