[ad_1]

YEHUA Q5R1 Wireless HDMI Transmitter Review Rating

Summary
The YEHUA Q5R1 works as advertised and was easy to set up. You can easily set up a TV as a second display for a laptop or computer but you are limited to 1080P.
Pros
Plug and play
Multiple connectivity options
Cons
Transmitter limited to 1080P
Can't screen share 4K content that has DRM
I previously reviewed the PeakDo Wireless 4K HDMI Docking Station and it is an excellent option if you want 4K HDMI streaming but that had an RRP of $404 or $330 for the older PeakDo 4k Station Pro.
If you are happy with 1080P wireless streaming there are more affordable options on the market and the YEHUA Q5R1 appears to be one of the best options.
Specification / Features
Plug and Play, Wireless transmission and no need to install any apps.
Long transmission distance up to 164 feet (50 meters) away.
Transmitter and receiver have strong anti-interference ability by running at 5GHz operation frequency and support point to point connection.
The receiver has HDMI , VGA ,Audio ports and can support external audio.
One receiver can pair with 8 transmitters, switch by one click.
Receiver compatible with iOS, Android Phone, Tablet by Wifi mirroring.
Set-Up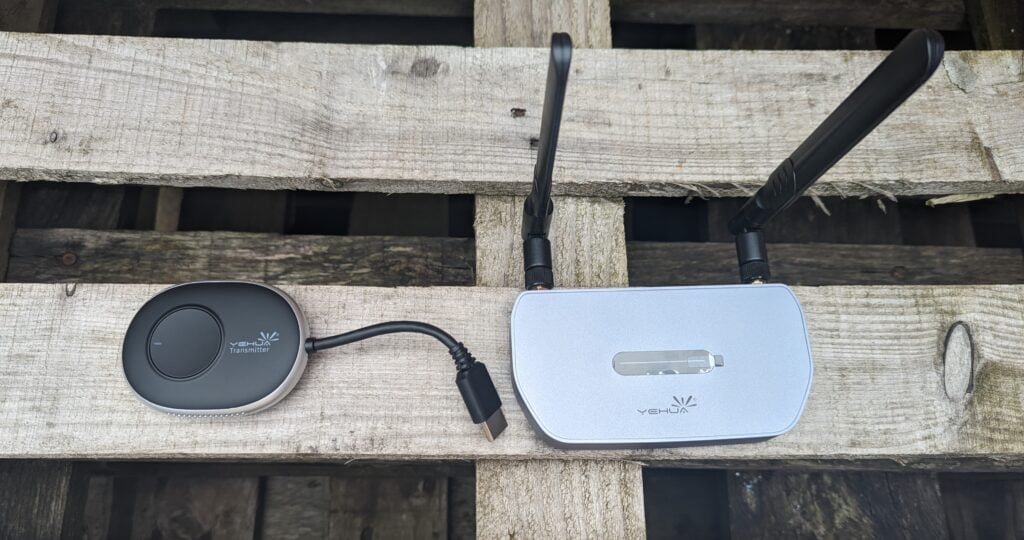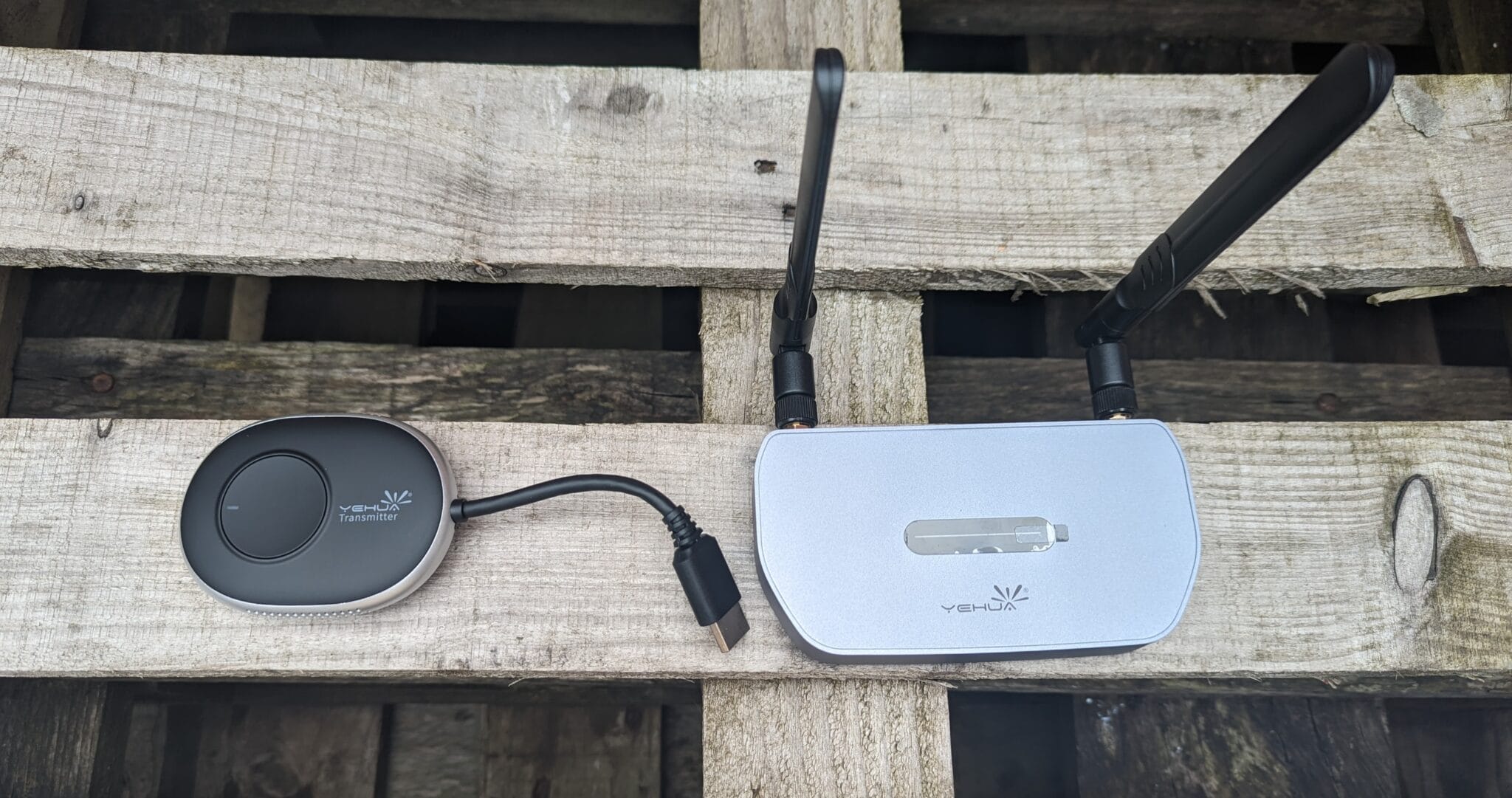 Set up was very easy. The larger of the two devices is the receiver and this will go into the back of your TV. It requires USB power and I used the USB port on my TV without any issues.
This can work independently and you can connect to its SSID and do screen mirroring.
Then the smaller dongle plugs into your laptop and also requires USB power. With this attached, the laptop should automatically recognise a second display and extend it, with the receiver automatically displaying the image.
Performance
You may have noticed that the receiver can support [email protected], but the transmitter is limited to [email protected] There is not enough bandwidth on the 5Ghz network to broadcast 4K content, this is why PeakDo uses 6Ghz.
When using the transmitter, you are only ever going to get the resolution that is set by the transmitter, which is 1080P @ 60Hz.
It is advertised as plug and play and this is exactly how it worked for me.
With the transmitter plugged into my Huawei Matebook 14, it immediately recognised it as a second display.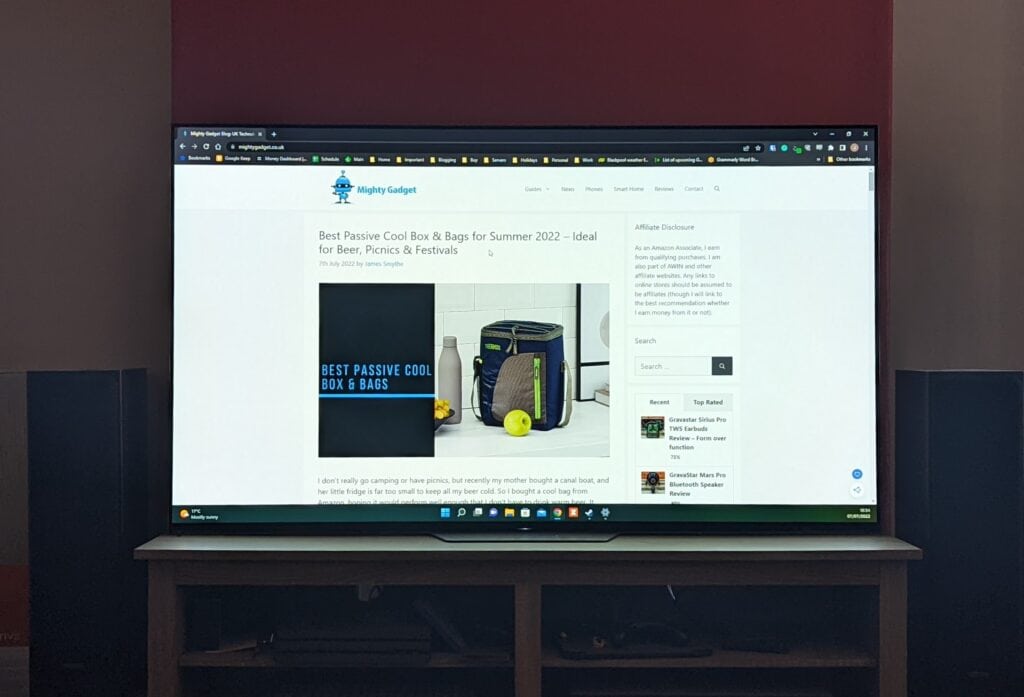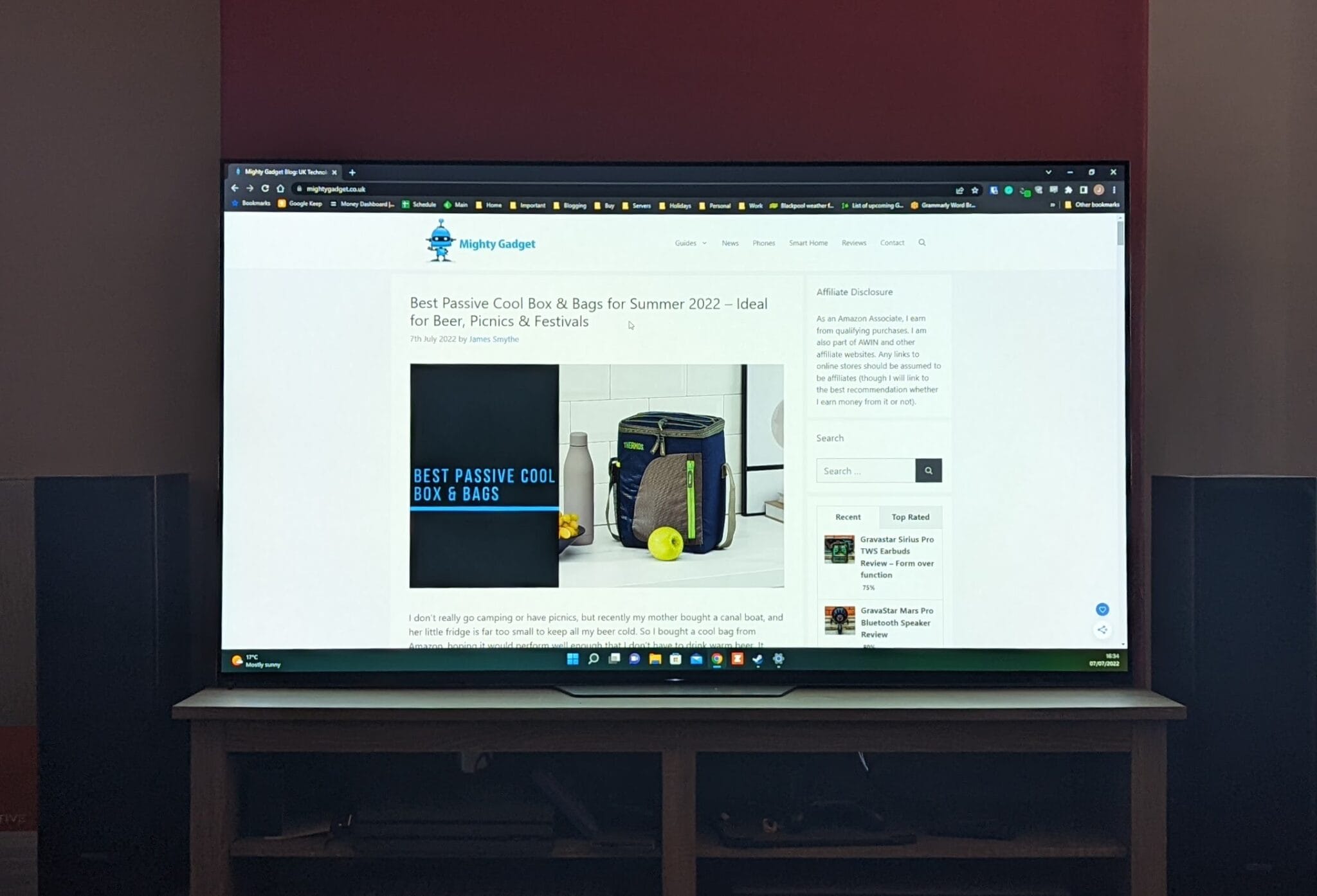 You can also use the receiver with any device that is capable of screen sharing. Using this method allows you to use [email protected] You will need to connect to the  SSID of the transmitter and then from there you can log into its IP and change the settings, which includes connecting to the WiFi of your home network.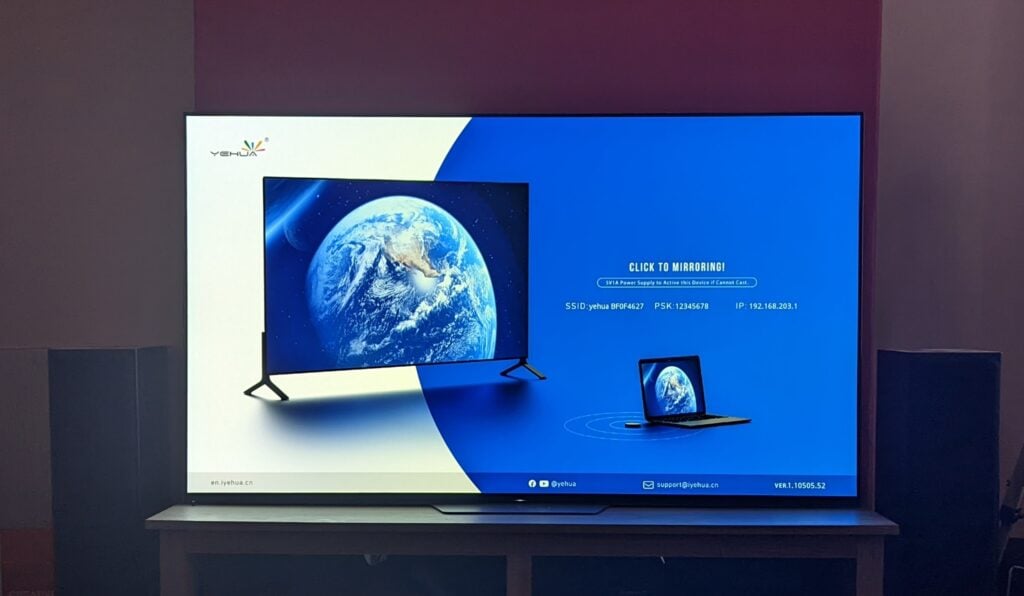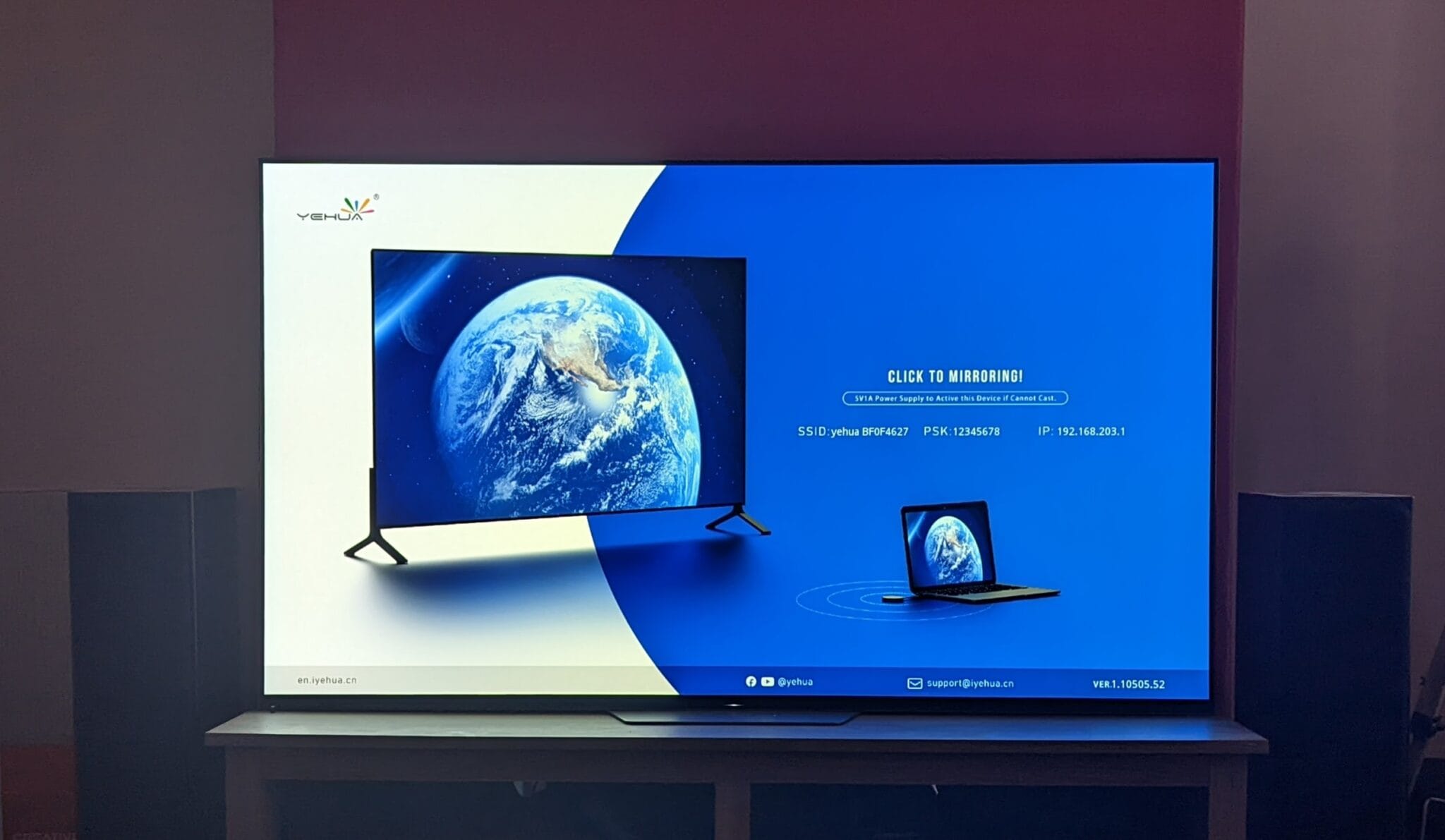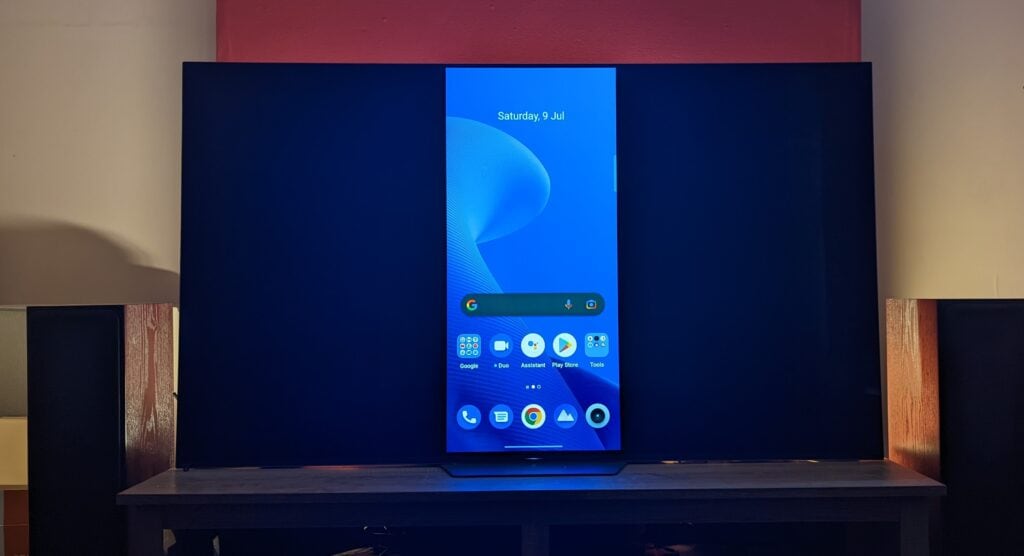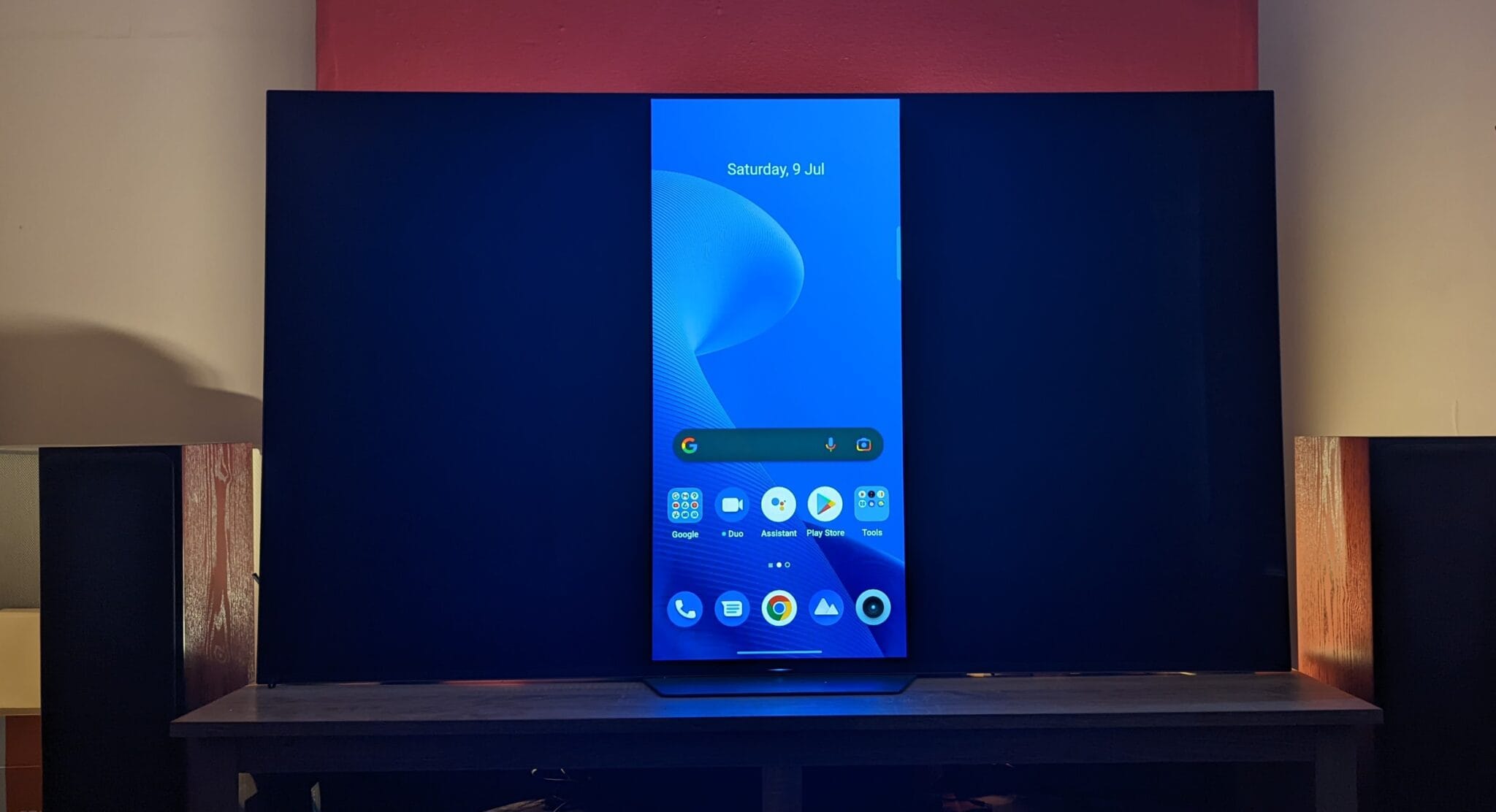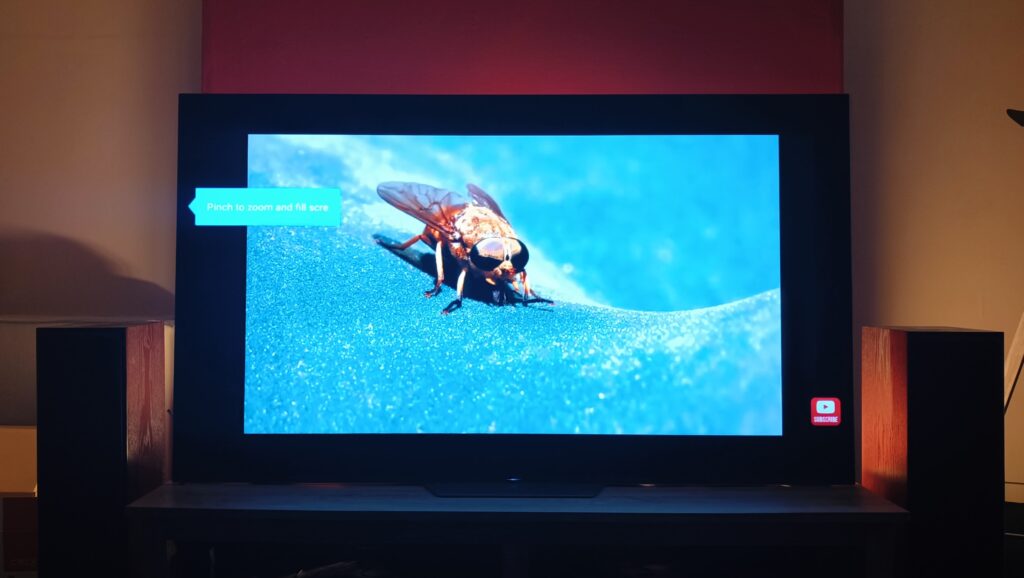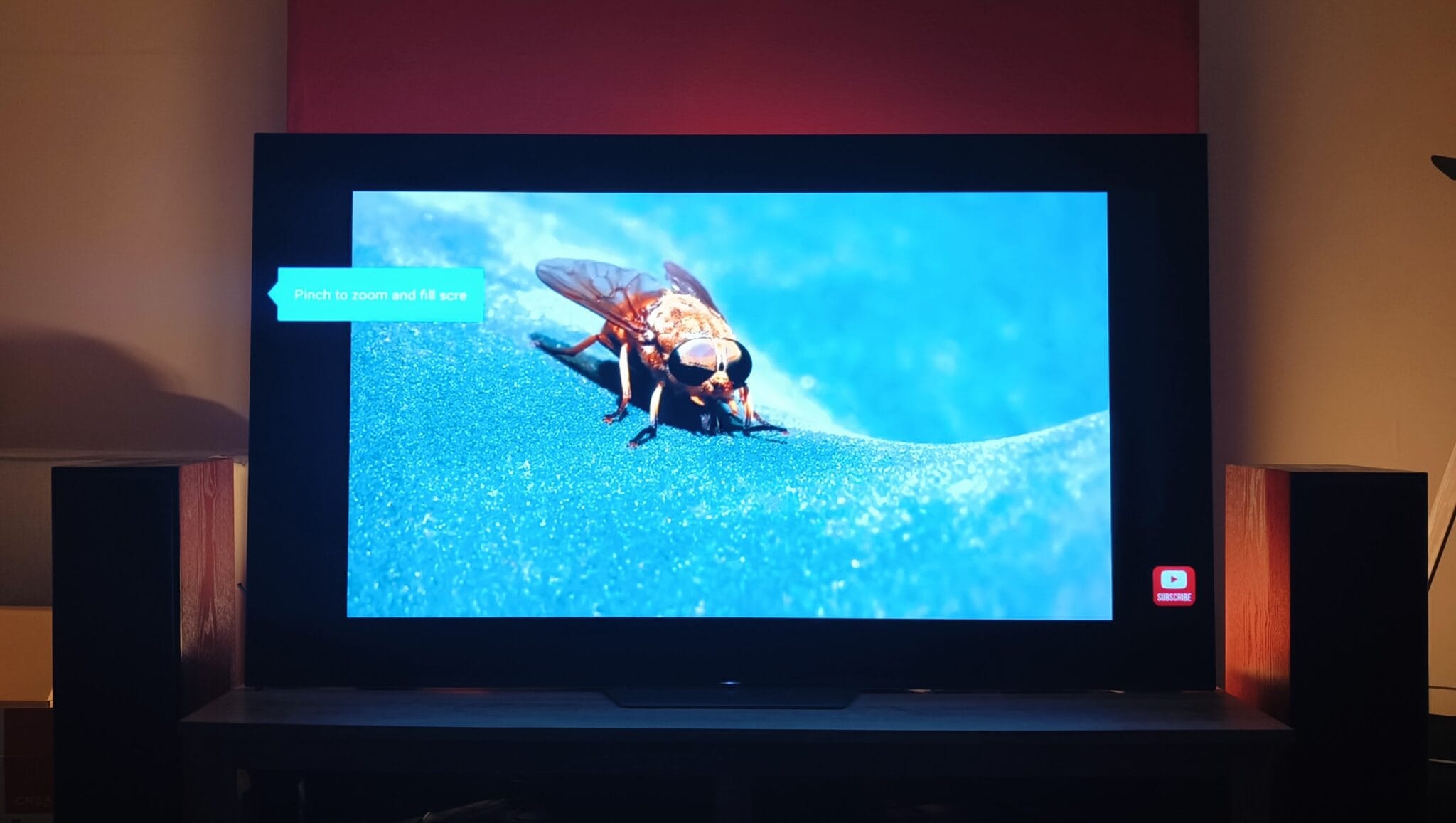 While you can screen share 4K content, this is limited by DRM. I tried to cast Doctor Strange in the Multiverse of Madness from Disney+ and the image was displayed on my phone but my TV had a black image.
Price and Alternative Options
The YEHUA Wireless Video Transmitter is sold on Amazon UK for £160 with a £30 off voucher available or on Amazon US for $135. UK buyers could import it with a shipping and import fee of just $8, so if you are not in a rush for it, it will be a bit cheaper from Amazon US.
If you want proper 4K wireless transmission, then the PeakDo 4K Wireless HDMI Transmitter is your best bet. It is not on Amazon UK, but available from Amazon US for $259.
There are a lot of competing products on Amazon, some of which are cheaper. Looking at user reviews, the YEHUA appears to get the best reviews.
The Aimibo is about the same price at £130 but has slightly worse reviews. B09DYHJP75
The Redlution is also £130 and also has slightly worse reviews, the design is also less convenient for laptops. B07T5KVWVG
Overall
I am quite happy with the YEHUA Q5R1, it works as advertised and was easy to set up. If you are happy with the limitations of the resolution then this is an excellent option.
Last update on 2022-07-18 / Affiliate links / Images from Amazon Product Advertising API