[ad_1]

We use affiliate links. If you buy something through the links on this page, we may earn a commission at no cost to you. Learn more.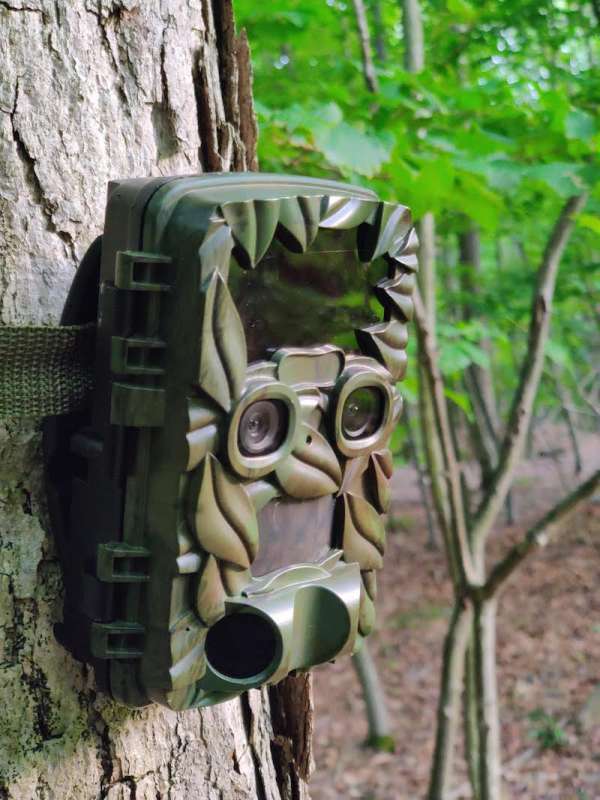 REVIEW – There's a small forested area on the edge of my town where I walk my dog every morning.  I often see deer and turkeys in the woods, but I've seen tracks of many other creatures, especially in the snow.  I always thought it would be fun to get some photos of these animals with a trail camera, and the Coolife 20MP 4K video HD trail camera turned out to be just what I needed.  
What is it?
The Coolife 20MP 4K video HD trail cameras is a small, camouflage game camera that shoots 20MP still photos and 4K video with both daytime and night sensors.  
What's in the box?
Coolife 20MP 4K video HD trail camera

A/V cable for connecting the camera directly to a TV (a bit outdated, as few TV's now have these connections)

USB cable for downloading the camera (not for charging)

strap for attaching the camera to a tree or post

aluminum bracket for a more permanent installation

Manual

Quick-start guide

32 GB Micro SD card (specifications say memory card not included, but mine came with one)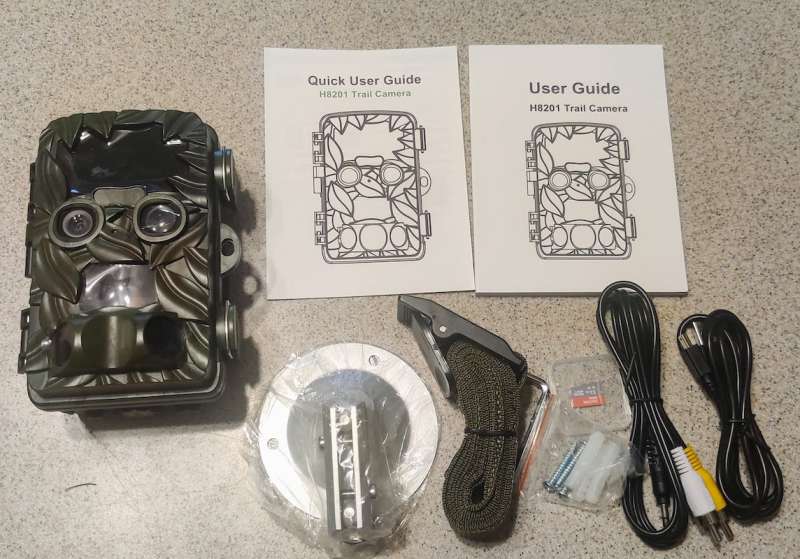 Hardware specs
Model:  H8201

Video Resolution:  4K

Image resolution: 20 megapixels

Trigger speed: 0.1 seconds

Trigger distance:  25 M

PIR Sensor:  3 piece – front, left, right

Infrared LED:  44 LED's, 850 nm wavelength

Lens angle:  130 degrees

Maximum Memory:  512 MB

Batteries:  non-rechargeable, will run on 4 or 8 AA batteries

Wifi, Bluetooth, cellular:  no

Waterproof rating:  IP66

Capable of being powered externally by a battery pack or solar panel
Design and features
The design of the Coolife 20MP 4K video HD trail camera is pretty interesting – it looks like a face.  The two camera sensors (daytime, and nighttime) are placed right in the middle of the camouflaged unit, and look like eyes (which, they sort of are).  Below that is the front-facing PIR (motion) sensor, which looks like a nose, and below that, are the two side-facing PIR sensors, which look like a mouth. Above the eyes (the lenses) is the bank of IR LEDs for nighttime illumination.  The camera has robust clips on the side that keep it closed, and there is a rubber gasket that keeps it waterproof when closed.  Inside are the controls, ports (except the external power port, which is on the bottom and sealed with a rubber plug), and micro SD card slot.  The controls are also inside, along with a small screen for previewing the photos and navigating the setup menu. There is also an eyelet to lock it together, although, like the rest of the camera, is plastic, so it would only provide cursory protection.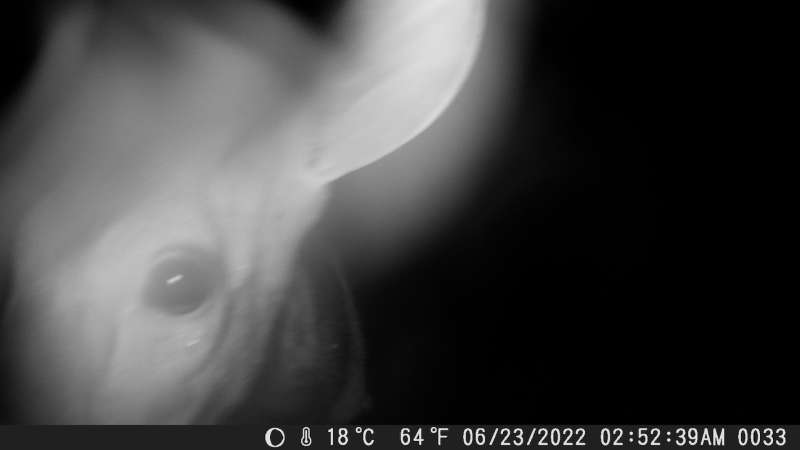 The features of the camera are more than enough for its function.  The menu lets you choose the type of images you want to collect (day, night, both, photos, video, both), the number of images per trigger, the image and video resolution, video length, and if you also want audio captured.  You can choose to turn the side PIR sensors on or off, and if you want to skip the motion sensors and just do a time-lapse.  You also set the date and time in the settings menu for the photo/video stamps.  
There are a few options for mounting the Coolife 20MP 4K video HD trail camera. The simplest is the included strap.  You simply thread the strap through the slots in the back of the camera and wrap it around a tree or post.  It's easy and secure, and very long, allowing you to wrap it around some big trees.  Also included with the camera is a very nice aluminum bracket that is adjustable in many directions.  You even get a set of screws and anchors to mount it, and a small hex key to make the needed adjustments.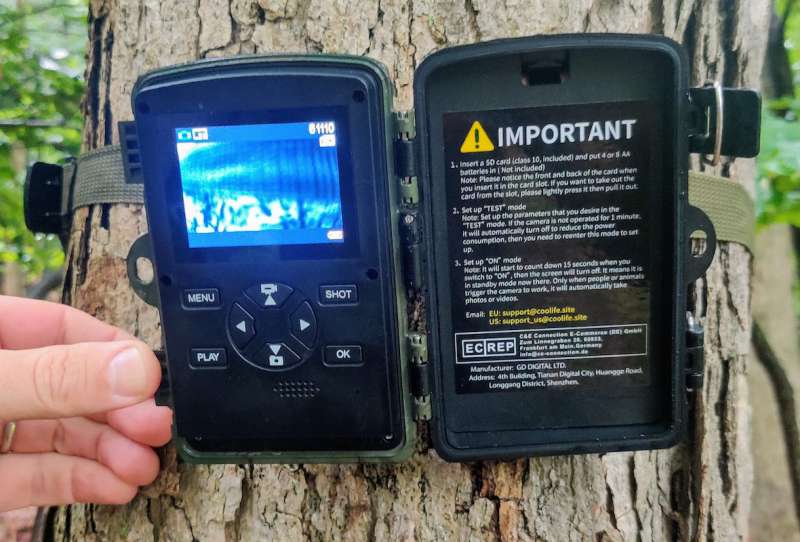 Performance
In short, the Coolife 20MP 4K video HD trail camera works great!  The image and video quality are very high. I had it in the woods for about a month for this test and was able to capture many images and videos of all sorts of critters.  Eventually, I disabled the photos and just had the camera capture video.  I also put the camera higher on a tree and aimed it down by placing a rock behind it with the strap.  I did this because it's actually too sensitive.  It would pick up movement up to 25m away, and when something that far showed up on the camera, it really wasn't very interesting.  Even turning the sensitivity to low didn't help much, so I decided to "manually" limit the camera's field of view by aiming it down more than out.  This meant I only got close-ups of the animals I was interested in!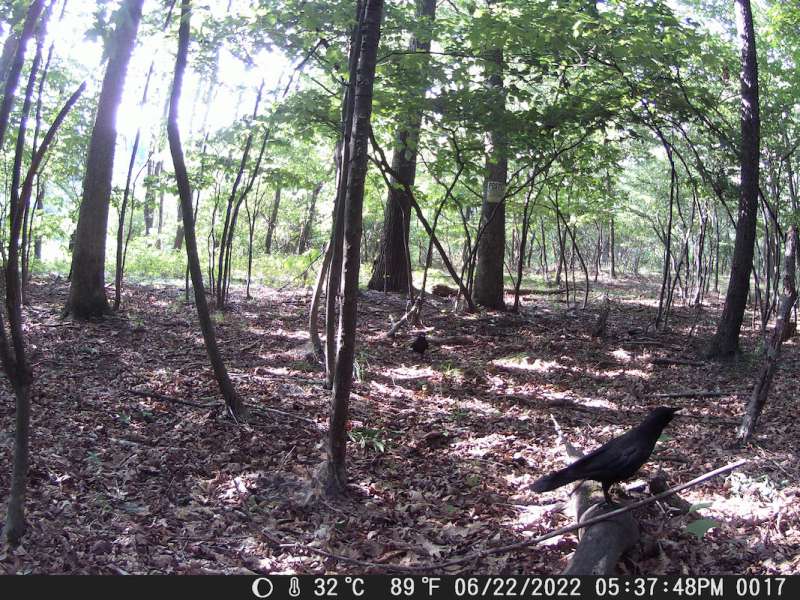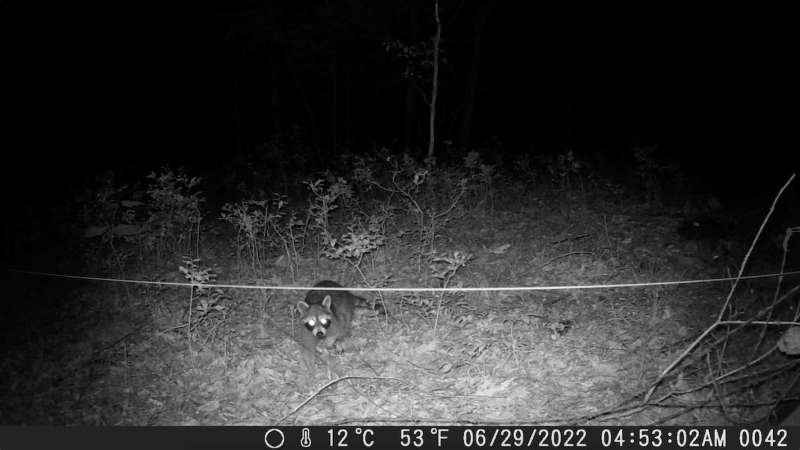 For the first two weeks of the test, I would lug my laptop into the woods every few days, pop the micro-SD card out of the camera, download the photos to the laptop, replace the micro SD card, and reset the camera.  Then, I just got a second Micro SD card (they are just a few bucks now) and would swap cards and handle all the downloading at home – much easier and safer for your laptop!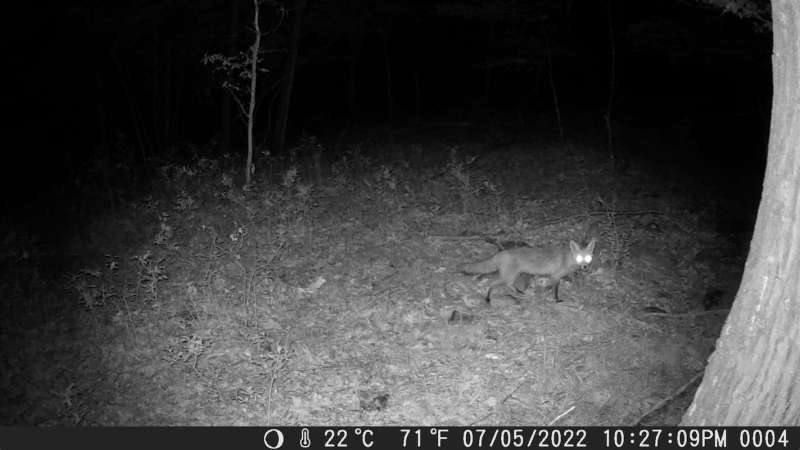 When I first got the Coolife 20MP 4K video HD trail camera and saw that it took regular AA batteries, I was disappointed.  I really thought the camera would only last a few days on the batteries, which would be expensive, bad for the planet, and really limit how much use I would get from the camera.  But in the solid month of testing, the same set of batteries is still going strong.  So while it does take a lot of batteries, they seem to last a long time.  It will be interesting to see how long they last in the winter, with colder temperatures.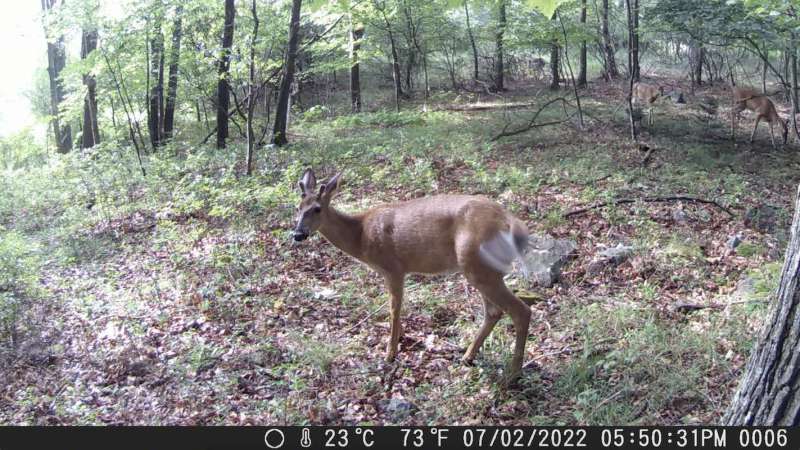 What I like
Easy to set up

High quality images and video

Small and light

Solid mounting options
What I'd change
Would be nice to set the motion sensor range
Final Thoughts
It's a lot of fun to see what beasts live in your world.  My kids love it when I bring back a full SD card from my walks in the woods – it's like we all get to discover something new each time.  Using the Coolife 20MP 4K video HD trail camera is a great way to learn the habits and patterns of animals in your area.  And even if you don't' have woods or wilderness nearby, just seeing what lurks in your yard at night can be interesting and a lot of fun.  
Price:  $126.88
Where to buy: Coolife
Source: The sample for this review was provided by Coolife.